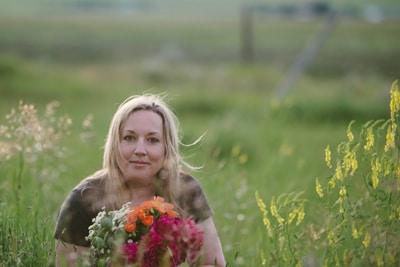 Poppy Parsons, AIFD, CFD, CAFA
Floral Designer, Smart Flowers
My floral training began while working at Smart Flowers in Swift Current in 1993 & 1994. After marrying the love of my life in 1994 I moved on to the financial industry, but I always knew that I wanted to own a flower shop. So, when the opportunity arose in the spring of 2007 to purchase Smarts Flowers, I jumped at the chance to fulfill that dream. I live on our 100 plus year old family farm and I am proud to call Southwest Saskatchewan my home!.

I have become known in the area for my unique approach to design in weddings, sympathy and everyday floral arrangements, and for constantly learning, growing and presenting the art of floral design.

I passed my Professional Floral Design Evaluation at the American Institute of Floral Design Symposium in Las Vegas July 2013 and was inducted into this prestigious association in July 2014 at the annual symposium this time in Chicago. In October of 2014 I was chosen out of over 150 applicants to be 1 of 5 floral designers to compete for the Canadian Florist Magazine "Inspired Design" contest. I attended the contest at the Garden & Floral Expo and walked away with the title "Inspired Designer LIVE 2014".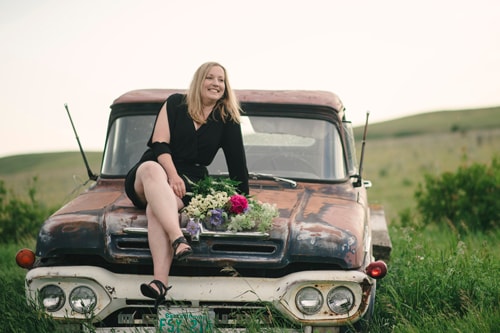 I passed the written exam for the Canadian Academy of Floral Art and completed the design testing the summer of 2015- I was inducted into CAFA October 2015!

I have volunteered at the AIFD symposium for 5 years and assisted with an onstage program July 2016. My designs have been featured in the Canadian Florist magazine and I am currently working on a floral art exhibit that will be part of the Swift Current Art Gallery in summer 2018.

I love to learn & be inspired by other artists and love to share my knowledge of floral design. Come visit me at Smarts Flowers in Swift Current. Our store and staff are here to create beautiful floral creations for your friends and family that will make a lasting impression.